⚓⚓

Upcoming Events and Dates

⚓⚓
3/5 THU
3/6 FRI
Last day for Student Council's Pet Supply Drive
3/9-13 M~F
Spring Break (see camp ideas from some of our RMH PTA Supporters)
3/19 THU
Third Thursday Breakfast 7:00am
Wellness Fair
(6:00p-7:30p / Jump Rope Contest @ 5:15p)
3/20 FRI
PTA Board Meeting @ 7:45am
PTA General Meeting @ 8:15am
PTA Online Auction begins
3/20 FRI
Kinder Registration (9am-11am/1pm-3pm)
3/24 TUE
3/26 THU
Spring Picture Day


(individual pictures, class pictures, and club pictures for the following groups: Choir, Lego Robotics, Safety Patrol, Student Advisory, Student Council)
3/31 TUE
Sky Dome Planetarium Assembly for K-5th
4/2-4/3 THU-FRI
Pre-K Registration @ Beaty
4/3 FRI
4/3 FRI
Save the Date - PTA Online Auction ** LIVE Event **
Save the Date - PNO
4/6 ~ 4/9
STAAR Testing for 4th and 5th Grade
** No After school programs this week **
4/10 FRI
Spring Holiday (Inclement Weather make-up day)
4/13 MON
Spring Holiday (Inclement Weather make-up day)
4/16 THU
Third Thursday Breakfast 7:00am
4/20~4/29
Book Fair (Preview and Purchase Days)
4/24
Student Council Pet Supplies Drive

---
Wellness Fair & Jump Rope Contest
It's time for our 12th Annual Wellness Fair and we are excited to invite you to come and visit over 30 exhibitors, some of whom have been coming every year since our first event!
Jump Rope Contest Information:
Tryout are held this week for the 25 kids out of each grade -Those who make it to the finals compete on March 19.
Kids do not have to bring their own jump rope. (see fitness news below for where to get the same jump rose we use in fitness)
---
We have been studying our body Systems in Fitness beginning with the skeleton and labeling our bones. We have also studied the Circulatory System; we used Stethoscopes to listen to our heartbeat and that of our friend! This really excited the students! I think I see some future Doctors and Heart Surgeons in our Haggar Community!

We took a break from studying our Body Systems to practice for our jump rope tryouts and the contest. The students are all asking how they can get these 'segmented' ropes that we use!

I order them from BSN Sports. They are located in Farmers Branch/ Carrollton. I am posting the website and the information for you to review! www.BSNsports.com. In the search area, search for segmented skip rope – they come in all sizes. We use either the:
Red/white 7' $3.49
Blue/White 8' $3.49
Red/white/blue 9' $4.49
These are the best jump ropes that I have ever used and the students seem to love them! Hope this helps!

Please read the article regarding our Wellness Fair! We hope to see you at the Jump Rope Contest before the Fair and continue on inside to the Fair beginning at 6:00!

There is a lot going on these last few months of school! Please make sure your student gets plenty of rest, eats healthy, and exercises! Remember your 2020 VISION!
Kristi Sims
RMH Fitness/Health
---
Kindergarten Registration
---
Sky Dome Planetarium Assembly
March 31st. A portable, inflatable planetarium will come to RMH and dazzle your budding astronomers as they are taken on a tour of the solar system. During specials, all K~5th students will participate in this exciting program, brought to you by RMH PTA.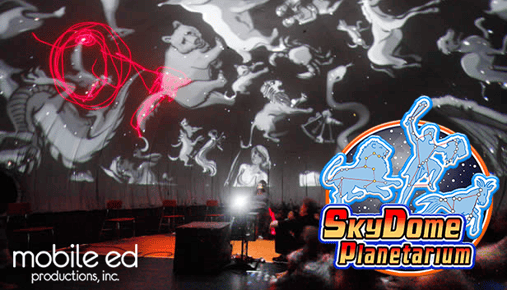 ---
Pre-K Registration @ Beaty ECS

---
5th Grade
5th Grade - DVD and Yearbook Reminder
Don't forget to send in pictures featuring TWO or MORE students to 5thgradevideo@rmhpta.org AND yearbook@rmhpta.org.
If it has 5th graders doing Haggar things, we want it. No baby pictures, no individual pictures or birthday parties.
Please email 5thgradevideo@rmhpta.org to send your pictures for the DVD.
Please label the email with grade level, event, and student's names.
DEADLINE~ APRIL 10TH
IT'S 5TH GRADE GRADUATION TRIBUTE TIME!

One of the RMH 5th grade graduation traditions is to purchase a tribute for your graduating 5th grader. After six years at RMH, they are almost ready to set sail for middle school. What better way to send them off, than with a special congratulatory message letting them know how proud you are of their accomplishments! Your message will be printed in the 5th Grade Graduation Program which will be distributed the evening of their graduation.

Messages are $20 each and can be up to 30 words in length. Messages can be purchased by parents, grandparents, or anyone wanting to send cheer or a note of congratulation to one of our graduating 5th graders.

Purchase deadline - May 10th
Message submission deadline - May 10, 5:00pm.
Late submissions will not be printed and refunds will not be given.
TO PURCHASE
---
March 19, 2020 is our next Third Thursday Breakfast

Join us for muffins, pastries, and donuts from 7:00-7:30 am. We will present some ways to Monitor and Motivate your students in reading, math, and technology. Parents must accompany students, this is an event planned for you to attend together.
Holly Sabin 469-752-1424
Karen Kirchner 469-752-1474
No need to RSVP!
See you on Thursday!
---
Coming Soon ....
---
A.H.O.Y. Adults Helping Our Youth

Mentoring Program
Are you interested in joining the A.H.O.Y. Mentoring Program at Haggar?
A.H.O.Y. stands for Adults Helping Our Youth. The opportunities and challenges you will experience this year as a mentor are endless. Get ready to build a relationship with a mentee who looks forward to your visits and is excited about spending special time with you. Time commitment is 30 minutes twice a month. The success of this program is due in large part to the dedication of mentors like you!
If you are interested, please contact Allison Clark (Mentor Coordinator) allison.clark@pisd.edu and fill out the volunteer application at
https://www.pisd.edu/about.us/ partners.volunteers/volunteer.application.shtml
---
Haggar Updates from RMH
⚓⚓

RMH PTA News and Events

⚓⚓
---
The RMH PTA spring auction will go LIVE online Friday, March 20!

Stay tuned for the website link and share it with friends and family too! We have some super fun prizes this year! Every $$ stays at our school and funds amazing things like field trips, assemblies, Fall Fest, Spring Fling, teacher wish lists and more.

**NEW for 2020**
We will wrap up our online auction with an Auction Party on Saturday, 4/4 from 6:30pm-9:30pm. Location details coming soon...
And while the parents attend the Auction Party, the kids can have their own night out with their friends at Elevate. Online sign-up will be available before the event.

**LAST CALL for items!**
If you have anything you'd like to donate (gift cards, sporting event tickets, movie passes, new board games, puzzles or sports equipment), please email: Auction@RMHPTA.org
---
---
Donate to the PTA
It's time to clean out your closet and keep the essentials that "spark joy". Please drop off your donations in the blue bin by the side parking lot. For every pound collected from you, our PTA receives $0.12 per pound. The benefit to you? Neater closets, drawers, toy boxes, and kitchens, and the knowledge that less textile waste will end up in our local landfills.
Don't forget to complete or renew your volunteer application for this school year! This has to be done in order to volunteer for field trips, class parties, watchdogs, book fair, or any other volunteer opportunity. It can take up to 2 weeks for it to be processed, so the sooner you do it the better. Please use the link below to view the application. Thanks in advance for your interest in volunteering!
Volunteer Registration

---
Calling all "Dads Of Great Students", join WATCH D.O.G.S and volunteer on campus to be great role models to our students. There are now 2 ways to participate. You can still sign up to be a WATCH D.O.G.S. School volunteer and spend a day at school helping the teachers. New for this year, WATCH D.O.G.S. Wednesdays. Volunteers will be on campus every Wednesday from 7:20 am to 8:00 am to greet students in morning carpool.
For more information about becoming one of the 2019-2020 Haggar Watch D.O.G.S. or to sign-up for a volunteering event, visit rmhpta.org/watchdogs or contact Connor Parsons watchdogs@rmhpta.org
Spirit Wear
Every Friday is Spirit day. Purchase 2019-2020 items at our online store. Children and adult sizes available.
Click Here to go to the PTA Store
---
Yearbooks
For 2019-2020, RMH PTA will use Balfour for our yearbook ordering and production. Yearbooks start at $25 each. For an additional cost, you can choose from several customizations as well as purchase accessories, starting at $6. Yearbooks will be delivered to the students during the last week of school next in May. Go to https://www.balfour.com/texas/dallas/haggar-elementary-school/yearbook-packages to pre-order your copy today!
---
Mariner Merchant Fleet
Thank you to our 2019-2020 Mariner Merchant Fleet Members, who donate to our PTA!
Click Here to find out more about our Mariner Merchants
---
Community Partners
SIGN UP WITH OUR COMMUNITY PARTNERS!
These programs reciprocate with donations back to our PTA.
Click Here to find out more about our Community Partners