Welcome to Rose Haggar PTA!
With your help, RMH PTA received the
Head Start Award

from TX
PTA! This was for achieving 75% of our last year's membership by
August 31st. Thank you to the Haggar parents, students, teachers,
and staff for helping us reach this goal.


** Please consider joining the PTA if you haven't already.
** And if you are already a part of the PTA, please consider adding a spouse or grandparent to your family membership!


* Volunteering is welcome but NOT a requirement. PTA membership is a voice of support, no matter how much time you have to spare.
* Students, grandparents, and other RMH supporters can join the PTA, too.
* Membership is only $10 for the whole year and has many benefits:
---
PTA Announcements and Reminders
What a Wonderful start we've had to 2018! Before we dive into all the great happenings of the new year we want to thank all the volunteers who helped make the first half of the year a great success, in and out of the classroom.

We have a fun 2nd half of the year planned!

Wednesday 2/7 & Thursday 2/8 is the Experience Awareness program for 3rd-5th grade students. Activities are planned during specials to challenges students to experience life as learning different. If you would like to volunteer to help with the program please email volunteers@rmhpta.org

Wednesday Feb. 14 is Friendship Party Day. PTA is sponsoring the parties and there will be some fun activities at school for the kids to celebrate being considerate, kind and caring to their friends.

Be sure to join the PTA at Schlotzsky's on Wednesday Feb. 28 from 4PM-9PM when they have a Give Back to RMH night. 15% of proceeds go back to RMH PTA if you drop your receipt and tell them you are from RMH! And be on the look-out for Talent Show information! Before or after you go to Schlotzsky's on Feb. 28, you will be treated to a fantastic display of student talent! Lights...camera....action.... we are ready.

Save the date – April 20th-April 27th is the RMH Annual Auction. Great, unique items will be auctioned off. Proceeds support the RMH PTA. And on April 27th to celebrate the end of the Auction we will have our PTA Spring Fling as we head into the end of the year.

Finally, we are already planning for next year. We would love for you to join the board or just volunteer. If you are interested in participating in the PTA and giving back to the school, community and students please email president@RMHPTA.org. I would love to hear from you!

Sincerely,

Stacy Cushing

---

---
RMH Service Project
Traditionally the students at RMH have included a service project as part of the Friendship party celebration festivities (this year it will be from 1:30-2:30 on February the 14th). This year the students are collecting donations for Second Chances SPCA.
For the RMH service project, please consider donating the following item(s):
DOG NEEDS:
Nature's Recipe canned dog food
Canned chicken
Soft dog treats
Pill pockets
Dog toys
K-9 Advantix II Flea Preventative
Mendota ½" x 6' Slip leads
Small and medium collars
CAT NEEDS:
Canned cat food
Clay cat litter
Cat toys
Cat treats
Cat collars
Thank you to those families who have been so generous to donate school supplies and snacks.
There is still time to volunteer before the school year comes to an end. Email Aly Epstein at volunteers@rmhpta.org
---
Talent Show
The RMH Talent Show will take place late in February.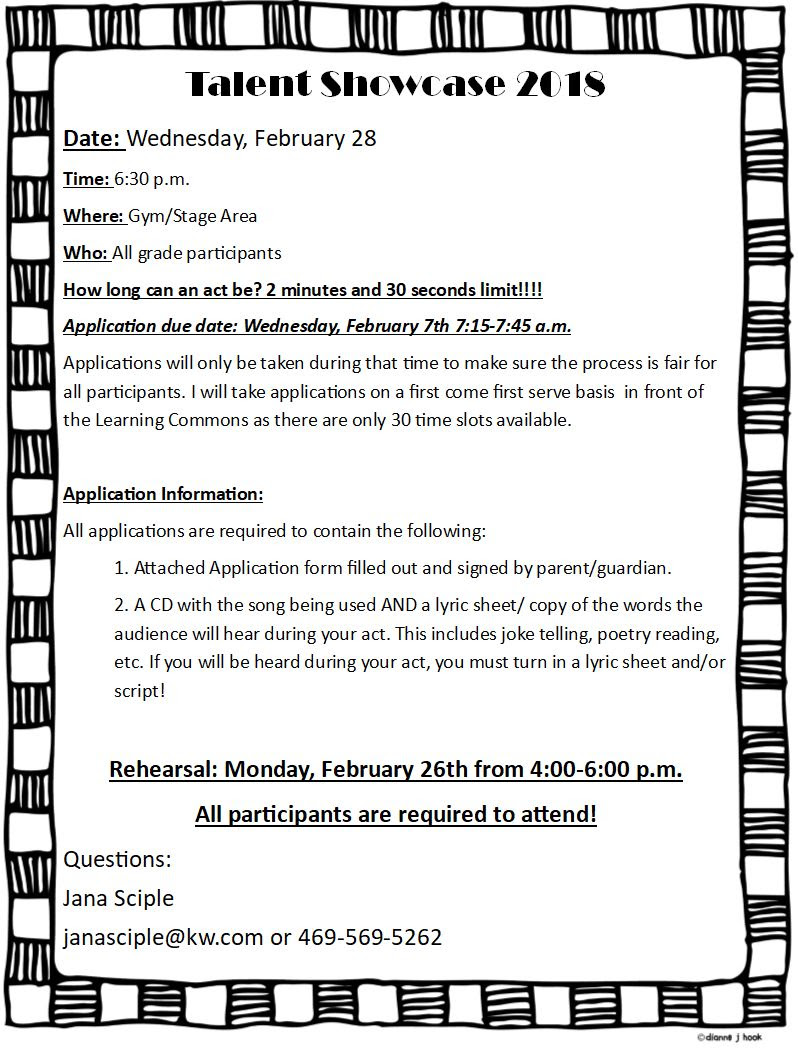 ---
Yearbook Sales Have Begun!
Yearbook sales have begun, and once again, it looks amazing! Quantities are limited. Visit the PTA STORE at rmhpta.membershiptoolkit.com to purchase a copy on or before Sunday, February 18th to guarantee your child's 2017-2018 RMH yearbook!

Have a photo you thing would be great to include in the yearbook? Please submit your phot (with any relevant identifying information to yearbook@rmhpta.org
---
New User?
If you don't currently have a Membership Toolkit user account, create one now:

Returning User?
If you have a Membership Toolkit user account, even with another organization, you can log in here:
This page is maintained by the Rose Haggar PTA Website Chair. If you have any suggestions or comments, or are interested in helping with design and maintainence of the website, please contact website@rmhpta.org. For general PTA questions or if you are interested in sharing your time and talents with the PTA, please contact president@rmhpta.org.

Yo
u must be logged in to your account in order to access order forms.
Upcoming Events
Friday, March 23
Friday, April 6
Monday, April 9
Tuesday, April 10
Wednesday, April 11